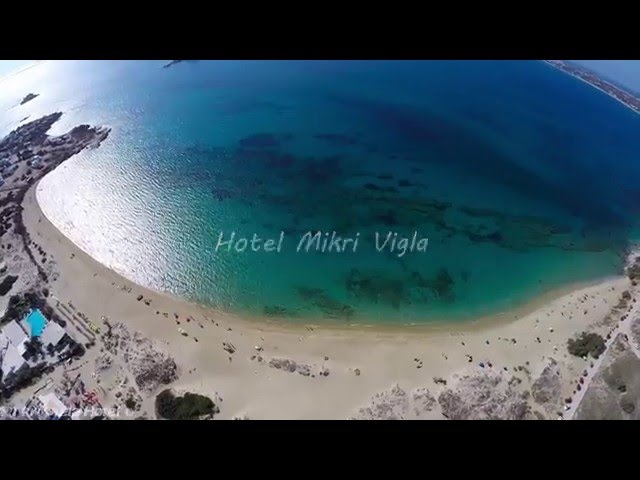 Hotel Mikri Vigla welcomes you to Naxos Island. Ideally located on the beach, on the beautiful beach of Mikri Vigla, just an easy drive from the cosmopolitan Naxos Town.
The exterior is dominated by the traditional Cycladic motif with modern and functional interiors. Ideal for windsurf and kitesurf lovers, as the beach is internationally known for its spectacle. It is also a perfect destination for families with children and couples looking for peace during their vacation.
We offer a high standard of facilities and services and you will find great opportunities to to make the most of your holiday. Combining the facilities of Mikri Vigla Hotel with the beach resort you will be spoilt for choice.
"Positioned on one of the most beautiful sea points of the island, this hotel built in the typical Greek style, offers every comfort"
"The service was excellent. Every request I had was responded to quickly and with a smile. The ladies working the front desk and bar were beyond pleasant."
"The best hotel on the best beach, specially for windsurfers with family located directly on the beach"